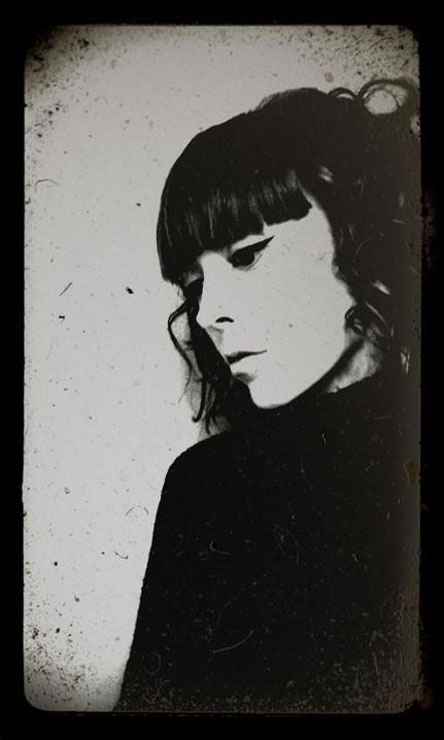 Alli Woods Frederick is a fine art photographer, writer, reiki master and zombie survival strategist™.  A tattooed driver of a Mini Cooper named Alice Tinker, her love of thunderstorms, jazz standards, Bob Hope, Bruce Campbell, zombies, history, England, tea and travel are deep and abiding.  Because she's a nomad by nature and gypsy at heart, she is always ready for new adventures.
She acquired her first camera (a Kodak Instamatic) at six years old.  She went on to study photography at University of Texas at Austin and has been honing her craft since 2004.  By 2011 she dedicated herself full-time to her art career.
She has been featured in numerous publications including Somerset Digital Studio, F-Stop Magazine, Artful Blogging, Words Dance and All Things Girl where she subsequently served as Art Editor from 2010-2013.  Alli's group exhibitions include Photon Extraordinary (Springbox Gallery),  Blue (G25N) and Photographic Alliance Annual Exhibition (RAM).   Her solo exhibitions include .transmutations. (2014), .(re)percussions. (2015) and .r-evolution. (2016) at the Fayetteville Underground where she was an artist in residence from 2013 – 2016.
WANT MORE?
HERE YOU GO…
Her sunglasses are absurdly large (as are her shoes).  She'll gladly tell you, in great detail, about her hyper-vivid dreams.  She also loves to run away with the circus at the drop of a hat which she does with some frequency. A hopeless romantic, she wears her heart and her weirdness on her sleeve.  She never passes up a once in a lifetime opportunity when travel or affairs of the heart are involved.
She lived in Houston, Philadelphia, Austin in addition to a 1989 Ford Econoline 150 Custom Van named Chani which she used to travel the country. While she loves the convenience, culture and opportunities that a city provides, she has chosen a quieter life in the country. Alli is currently nestled between the beautiful and wild Ouachita and Ozark mountains. This geographical fact is always subject to change.  Regardless of where she's physically located her love, creativity and weirdness can always be found emanating throughout this universe as well as parallel and imaginary ones.
*(if you were looking for her professional credentials please view her CV.)*